Halo Halo month of May! 😀 The heat of summer sunshine is totally on. This month is the official vacation of the students. There are less work for me to do right now. My grad school semester has ended too. I just need to work on some other things.  Time to sit back, relax and watch NETFLIX series now. Haha! Yes, I had time for that. Sorry to say, I don't have any travel trip to anywhere this month.  Not even the nearest resort in our place. I want Vitamin Sea but I am stuck with Vitamin Work. It's okay. I know time will come where I can be in the outskirts of town again. Now, Let us see what's on my list this time.  🙂
Moving up to SENIOR HIGH Department.  🙂 
Since the school year is over, it is time now to renew the contract with my employer. I checked "YES" in the recommitment form. It feels like one year is not enough for me so I decided to stay. I also like to redeem some monetary matters on my tenure there. I need to grow more my teaching experience as well. The devotion time is irreplaceable too.
For this coming school year, I was assigned as the Grade 12 adviser. (Great leap from g3 to g12. I just call it moving up not promotion because my employer doesn't have a choice. haha) At least, I can now apply what I am learning in the graduate school. I want to experience teaching SHS but being an adviser for a graduating class is I think the real challenge here. I hope and pray that I can help them fulfill their needs in preparation for college. Aja! 🙂
Watching Avengers: Infinity War (May 5)
This is of course the most awaited MARVEL movie of the year. The movie sequel I consistently watch on the big screen. I reviewed already the last 2 movies. You may check it out on my blog. 😉 There are so many spoilers on my FB timeline. Infinity war memes are everywhere in social media. Most of the people are joining the bandwagon of watching it even though they don't have any idea what the story is about. Filipinos are actually like that. Haha! Good thing, I enjoyed watching it on the big screen. I was thrilled and disappointed at the same time. (better read my review why.)
Friday Food Trip in Veal Burger
One Friday, I dine out with my colleagues in VEAL BURGER Salawag. It was just my second time to eat there. I love that now they have blue lemonade. ❤ I love lemonades. It's not my plan to eat out because I don't have enough budget. I gave it a try so I can have pep talk with my colleagues esp. I am not going to see them more often for I am transferred in SHS Dept now. I also miss hanging out on a Friday!
Academic Engagement with the UPD Profs 
Academic Forums sounds boring. I know. Having these two speakers in the AM session prove me wrong. I was laughing the entire time they are talking together in front. I was amazed how you can battle intectually with humor. You can learn from them a lot especially for me who does not have any complete schema of the technicalities of literature. As they say, "Ganito kami sa UP." Then, they should visit more often. :p
First time playing the guitar for WIS Devotion time (May 15)
I am back playing the guitar. When I was in college, I am a member of the music ministry in CPM (Campus Peer Ministry). There comes some flashback when I was invited/encouraged to play for worship songs here in WIS.  How I wish I served more on church "before" but because of time restraint and other priorities I could not. I am now given a chance again. I think I need to take this chance not only to play the instrument but to give thanks for all God's goodness and grace pouring in my life through music worship.  🙂
#GSLife ~  Thank you overwhelming semester! 😉 (May 19)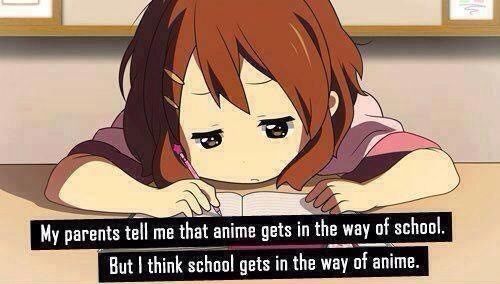 Yay! The semester has come to an end. Actually, I don't consider finish it yet because we still have llootssss of assessments to pass. My "requirements" is double the many because I am under the care of Dr. G (note: in two subjects). I know the inconvenience of having all this tasks. As for me, I appreciate these hardships for it will benefit me in the future. Learning by doing. I am just keeping my head in the bright side. I call it optimism. It might sound crazy to others. Haha!
 The good news is the deadline was extended to June 30. I know the convenience yet it won't be easy as well because I have a full-packed schedule in WIS by the start of JUNE. That's why I am passing the requirements ahead of time. (some of my classmates misunderstood. duh…)
Eating BEEF SIOMAI every going home time.
Starting this summer I quit my trike service going to work. I go back to my walking exercise every afternoon. I walk 8 minutes away from home everyday now. Hey, it's a good exercise! So, I can see all the new food stalls I am passing by. I am so fond of eating BEEF SIOMAI for only 20 pesos. It taste so good esp. if mixed with garlic and spicy sauce. It motivated me to work every day. What?! Haha.
Binge Watch Netflix's STRANGER Things
Oh my gosh! I never get addicted to a series again until I saw STRANGER THINGS. Oh my gosh! They say this show is for nerds. Hehe. Ok, I am a nerd then. This is the first NETFLIX series that I like and surprisingly my family too. HAHA! I love the storyline, transition of scene, and Jonathan Byers. 😀
My lucky pick (#2) for our faculty's paluwagan/salary savings
Blessing will come at the time you need the most. It was funny because there was this day that the whole faculty decided to have this "paluwagan". It's just so timely. I even picked #2. Thank you Lord! ❤
Revisited Alabang Town Center & 1st time riding the metro bus                    
Good times. Fun times. Alabang is the place to be. I thought it was my territory 6 years ago. I had my  OJT and first jobs there. Fast forward to now, I got the to visit the mall. Also, I was excited riding the Metro Bus. If you are residing in Dasma/Bacoor (Cavite), you know the King's road (Daang Hari). It's the road to Alabang. I was surprise to know that there's a Queen's road. It was my first time to see that way. Haha! The Metro bus was so cool. It's like a foreign bus that has high ceiling and Bus Card Swipe Device. I miss the city! :p